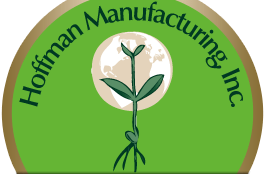 We manufacture and distribute equipment for the seed testing industry worldwide.  We have been the number one choice in the industry for over 60 years and take pride in providing quality equipment at the best possible prices.
Founded in 1959 by John Hoffman.  Hoffman Manufacturing has been awarded for "excellence in service" by the AOSA.
Hoffman has a reputation throughout the world for providing quality custom equipment that works.
From germination chambers to  pencils.  We offer a wide array of products to outfit the modern laboratory.
Because we build many of the products that we offer, we have total quality control over each step of the process, ensuring a final product that does what it is designed to do and lasts the test of time.
We are constantly updating our designs to meet customers specific needs and ergonomics.  If you can't find what you are looking for, ask us and we can usually accommodate individual requirements.
Allow our customer service to win you over and become our latest satisfied customer.
From custom to stock, we meet the needs of our customers.
We appreciate your business!
Hours
Hoffman Manufacturing is open for business 8 a.m. to 4:30 p.m. PST Monday through Friday, excluding holidays.
Location
Please Call Ahead if visiting (541)327-2242
Hoffman Manufacturing is currently located at:
8521 NW Arboretum Rd.
Corvallis, OR 97330