Description
NEW FOR 2017 INTERCHANGEABLE TROUGHS!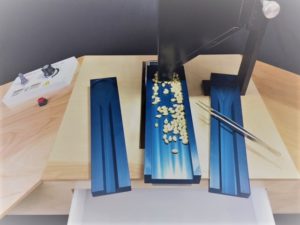 Now available with multiple sized troughs that can be interchanged quickly and easily.
Basic Seed Inspection station.  This new and efficient way of inspecting seeds is quickly becoming a favorite among seed labs.  Inspection Station comes with a vibratory feeder, trough, Power Pulse variable control with momentary switch and extra large hopper for larger seed samples.  Will hold up to 1000 grams of wheat.   Inspection is done through an illuminated magnifier, (optional), as seed moves through the feeder trough into a bin.  Trough width can be custom ordered for specific applications. Removable troughs available.
Shipping Weight: 50 lbs