Description
Please choose which trough width you prefer when ordering.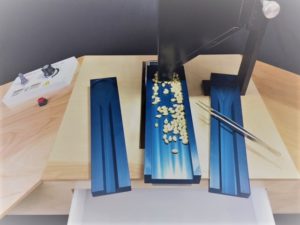 Now available with multiple sized troughs that can be interchanged quickly and easily.
Basic Seed Inspection station.  This efficient way of inspecting large quantities of seeds is a standard amongst seed labs..  Inspection Station comes with a vibratory feeder, anodized aluminum trough, variable speed controller with handy on/off quick switch and extra large hopper for larger seed samples.  Will hold up to 1000 grams of wheat.
If you don't already have a magnifier, please visit our magnifier page:
Trough width can be custom ordered for specific applications up to 2″ wide.
Shipping Weight: 50 lbs