Description
Priced per 1000 sheets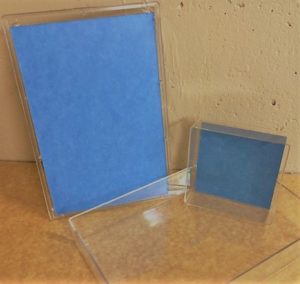 If you don't see the size you are looking for, please contact us (800)692-5962
Ask about discounts for larger quantities.
Available in custom sizes as well.
Minimum Quantities Exist on Certain Sizes, please call before ordering.
Anchor has been a trusted name in the seed testing industry since 1937.  Nontoxic Blotter paper, available in white, is used for high moisture retention and ease of root identification.

Specifications
BASE STOCK                     25% Rag
BASIS WEIGHT                 25 X 28/500 Sheets 250 lb.
REAM WEIGHT                  19 X 24/500 Sheets 120 lb.
CALIPER                            Minimum 31.0 Maximum 32.0
MULLEN                            45
%MOISTURE                     Maximum 5.0
%ASH                                   0
COLOR                         White, Brown or Blue
PRICE PER 1000
GUARANTEED NON-TOXIC